I stumbled across Emma's 'Currently Reading Book Tag' today and while she didn't tag me directly, she did say
I am tagging anyone who reads this and hasn't already done the tag.
Well thank you Emma 🙂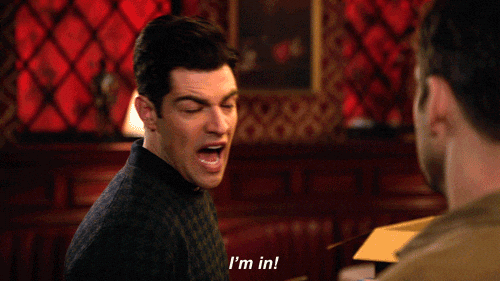 This tag was started way back in 2015 by Charly Reynhorse on YouTube. I'm very proud of myself for following this tag back far enough to find that link!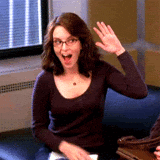 Without further gif-ing, here are my answers…
---
How many books do you usually read at once?
Typically it is one per medium. I will have a paperback book on the go, one of the Kindle, and then one Audible audiobook. At the moment I only have two, 1x e-Read and 1x Audio-Read.
If you are reading more than one book at a time, how do you decide when to switch books?
I don't so much switch, as read what is appropriate for what I am doing/where I am. For example, when I am on a long drive I have no choice but to listen to the audiobook (even if I wasn't the one driving I cannot read in the car). If I am away from home, I will take the Kindle and save the packing space.
Do you ever switch bookmarks while you are partway through a book?
No, I have one bookmark that I use all the time. I only got this last year however, and before that I tended to use the receipt for the book. I'm not a corner folder though, I'm not an animal!
Where do you keep the book(s) you are currently reading?
I listen to audiobooks on my phone so that can be anywhere. My kindle is currently downstairs on the coffee table, but that tends to move around the house. Paper books stay by my bedside (and get used to block out the light for my clock over night).
What time of day do you spend the most time reading?
Before bed. Every night.
How long do you typically read in one setting?
About half an hour. Unless I am having a lazy day and am reading at some point other than before bed. Then I could lose hours to it. And if I am on holiday? Whole days for sure.
Do you read hardbacks with the dust jacket on or off?
I would struggle to tell you the last time I read a hardback. They are just a bit too pretty (and more expensive) so I tend to avoid them. Although I do have a collection of beautiful hardbacks, some of which are really old (like early 1900s old), but those don't get read. They just sit there and look pretty. They are part of the 'one day I will have a library like Belle' dream.
What position do you mainly use to read?
Seeing as I typically read in bed this is a tricky one for me. If I am sitting while I read though I will rotate through almost all 12 of them. Although I would probably skip 7, 8 and 9.
Do you take the book you are currently reading with you everywhere?
My current reads are digital and audio so yes, thanks to my phone they are always with me. Even if I forget my Kindle I can use the app on my phone.
How often do you update your Goodreads progress on the book you're currently reading?
All the time! I love having my Goodreads up to date. It is also really important to me (no idea why) that the edition showing matches mine as well. I love that I can update Goodreads straight from my Kindle too.
So internet…